Site of Special Scientific Interest, 200 acres of natural woodland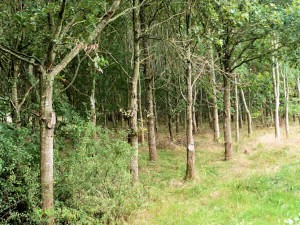 Please buy our mighty fine hardwood logs and other products from your nearest woodland. Taking some trees every year brings light into the wood. This encourages the wonderful biodiversity to be found here, including 101 species of flowering plants and over 500 species of moths and butterflies.
Supplies:
Seasoned hardwood logs
Beanpoles and peasticks
Stakes and heatherings
Ornamental silver birch
Activities:
Nature walks with specialists including flowering plants, fungi, moths, butterflies
Venue for children's parties
Camping
Please ring us if you are interested in visiting the wood.
Paddy and Petra Johnston
Wolford Wood
Great Wolford Road
01608 650890
07899 964109
Categories: Wood