Win a Day Pass for Two at the Wildmoor Spa & Heath Club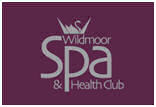 This fantastic prize could be yours! All you have to do is submit the highest bid.
Simply state the amount of your bid, along with your name, address and telephone number, and email it to Simon Lewis at smnlws@btconnect.com (putting 'Spa Bid' in the subject line).
The auction opens at 09:00 on 31st August 2015 and closes at 23:59 on 8th September 2015.
The winner will be notified via email. An announcement will also be made on the Great Wolford website and in The Link.
Good Luck!
T's & C's and smallprint:
The Auction is open to Over 18's only.
Only one bid permitted per email. A bidder may submit a maximum of 5 bids (5 separate emails).
The bid with the highest value wins. If multiple 'highest bids' are received, then the date and time of the bidder's email will determine the winner – i.e. the earliest submitted email wins.
Before receiving their prize, the winner must pay the full amount of their bid to the 'Wolfords Village Fund' (cheques are accepted).
Emailed bids submitted prior to 09:00 on 31st August 2015 or after 23:59 on 8th September 2015 will be deemed invalid.
The Spa Day Pass expires on 11th October 2015 and is valid Monday to Friday only.
Advanced booking is advisable if wishing to use the Spa Day Pass on a specific date.
The Auctioneer is Simon Lewis. His decision is final and non-negotiable.
The winner will be notified via email on 9th September 2015.
---